Reviews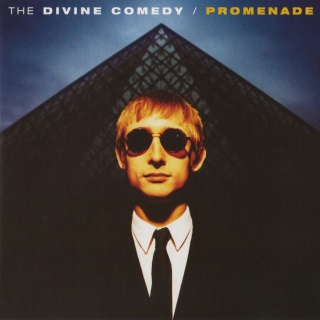 The Divine Comedy
Promenade
"One of the most unexpected and individual treasures of the year."
"One of the most original and brazenly gifted talents these islands have produced in years. If this album's narrative-full of mysterious locations, gorging on food and drink, stifled eroticism and jocular melancholy-has any parallel, it's the best of Peter Greenaway's films.

Promenade is a masterpiece. If you do one brave and imaginative thing this month, be on the side of the angels and buy this record. ***** "
"..an unfathomably rich tapestry of jokes and romanticism. **** "
"Promenade is not rock, and not much like pop,either. It is too good to be either...a phenomenaly audacious record. 8/10 "
"Promenade is the sound of the Divine Comedy abstaining from modernity. It isn't the sound of any decade that's haunted my life.

Promenade is music hall, cool French films, late nights in a bygone city, sea-shanties swelled by alchohol. It's an epic in its own small way.

A stolen masterpiece."
Back